Harry Potter and Lord of the Rings / The Hobbit aside, this list compiles some of our favourite book to screen (television and movie) adaptations.
What are your Top 5?
Alia's Picks
Leviathan Wakes by James S.A. Corey: This novel was adapted into the tv series The Expanse and it's amazing! It's a science fiction series that's about as long as the Game of Thrones series. Seriously, the author is five books in and plans to write at least nine. There are a lot of concepts in the book, so it's hard to give a brief overview. Imagine it as a space opera where multiple parties are looking to gain power. In the middle of it all are two lovable misfits, executive officer Jim Holden and detective Joe Miller who are just trying to do their jobs.
I liked the book a lot but I felt it was too dense for me and I don't think I could have committed to reading all five books. The Expanse is a great translation of the book to a tv screen and I could binge watch it all day.

Hitchhiker's Guide to the Galaxy by Douglas Adams: A lot of people I know didn't like the movie adaptation for this book but to be honest, the movie is the reason I even read the books. There's a lot of information jam packed into the series and covering all of it in one movie would be a challenge for anyone. But the movie did it really well – it focused on one particular storyline and built a fun adventure around it! It also helps that the script was written by Douglas Adams himself.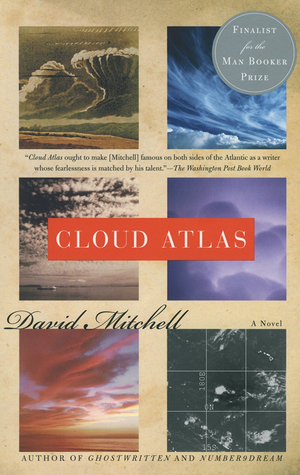 Cloud Atlas by David Mitchell: The book is on my TBR for August and I can't wait to read it. The movie is incredibly moving and even watching it for the third time, it still captivates me. From the intertwining storylines, the beautiful music and the wonderful acting, this movie is a must watch.
Seriously, I showed it to my previous roommate and after it was over he turned to me and said, "I think that might be the best movie I've ever seen."

Coraline by Neil Gaiman: This was the second book I read by Neil Gaiman and it did not disappoint. It was a great story with enough creepy bits to make your skin crawl. That being said, I am an adult (in progress) and even thought I scare easily, the book wasn't enough to spook me. To be fair, it is a children's book, even if it's a 'scary' one.
The movie though, I was scared ninety percent of the time. I'm pretty sure I screamed during a few particularly spooky scenes. If you're looking to not sleep tonight, I'd definitely recommend.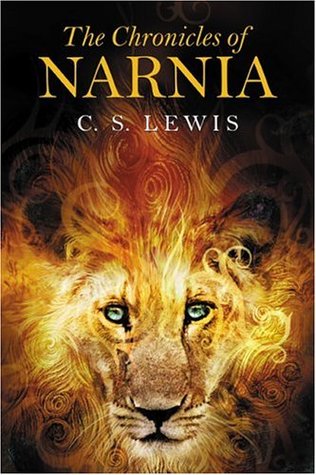 The Chronicles of Narnia by C.S. Lewis: I read the Lion the Witch and the Wardrobe when I was in middle school, as part of an assignment. The book was was fun, with a lot of adventure but it was the BBC adaptation that really caught my interest. It was really cute and perfect for a kids movie (even with the heavy Christian undertones).  The most recent version was even better because, well, technology is even better!
I think the books can be a little dated, while the movies are easier to connect with and can feel more exciting because it's pretty much the closes you can get to a talking lion in real life. What I really like about this series is that even though the main characters are children, sooner or later they must grow up. And there's something both bittersweet and nostalgic about that.
---
Julia's Picks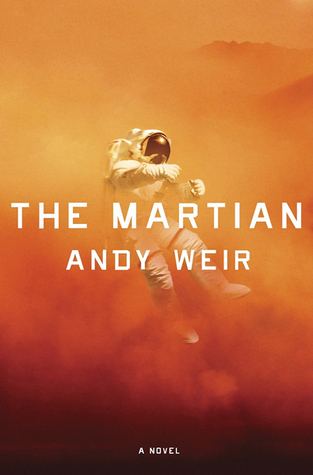 The Martian by Andy Weir: I heard such good things about this book so when I saw a giant tower of it at Chapters I knew it was a sign from the TBR gods. Then I discovered it got picked up to be made into a movie – with Matt Damon. So you bet I recommended it to everyone I knew.
I think the movie did a great job translating Watney's smart ass monologues, which were the best parts of the book, onto the screen. The book and movie are both aces so whichever you choose it'll be a decision well-made.
Game of Thrones by George R.R. Martin: OK, busted. I actually haven't read a single book in this series. However, I'm so into the show. As of right now though, I probably don't see myself picking up the novels… #sorrynotsorry
The Hunger Games by Suzanne Collins: I enjoyed the books and I liked the movies. It was nice being able to put a face to the names. Haymitch is still the best character and Woody Harrelson is a gift.
What I enjoyed the most about the movies was Peter Jackson's ability to build the emotion, especially during Mockingjay. What I didn't like was how Team Peeta and Team Gale was kinda overdone in the movies. There's a whole rebellion going on! Focus more on that!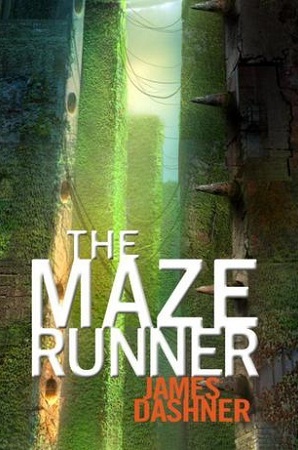 The Maze Runner by James Dashner: Another YA however I enjoyed the movie MUCH MORE than the book. I may be biased because I love Dylan O'Brien and Thomas Brodie-Sangster but I just felt it was much better paced. Plus reading about Thomas run through the maze was so boring therefore seeing it on the screen was a lot better.
Alice's Adventures in Wonderland by Lewis Caroll: This was one of my favourite Disney movies growing up. It also helps that I really enjoyed the Tim Burton remakes as well.
I will always love the whimsical world of Wonderland.
What We're Looking Forward To Watch:
Ready Player One: This needs to come out A.S.A.P.
Blade Runner: Ryan Gosling AND Jared Leto? Sign us up!
A Wrinkle in Time: Looks real fun!
The Kingkiller Chronicle: I've heard such amazing things about this book series so I can only assume the show is going to be great too!